I'm a runner committed to helping YOU do BIG sh*t.
I work with runners who beat themselves up when their training comes up short — whether it's their fault or not.
I love to coach "slow" runners who know it's possible to reach their goals, but who need help figuring out how to actually follow through.
I'm a Road Runners Club of America certified run coach, but my expert advice comes from a decade spent running and 15 years helping experts write books on fitness, confidence, diet, personal growth, mindfulness and holistic health.
I'm currently studying to be a personal trainer and get a certificate in sports nutrition because I'm a (not quite) recovering overachiever.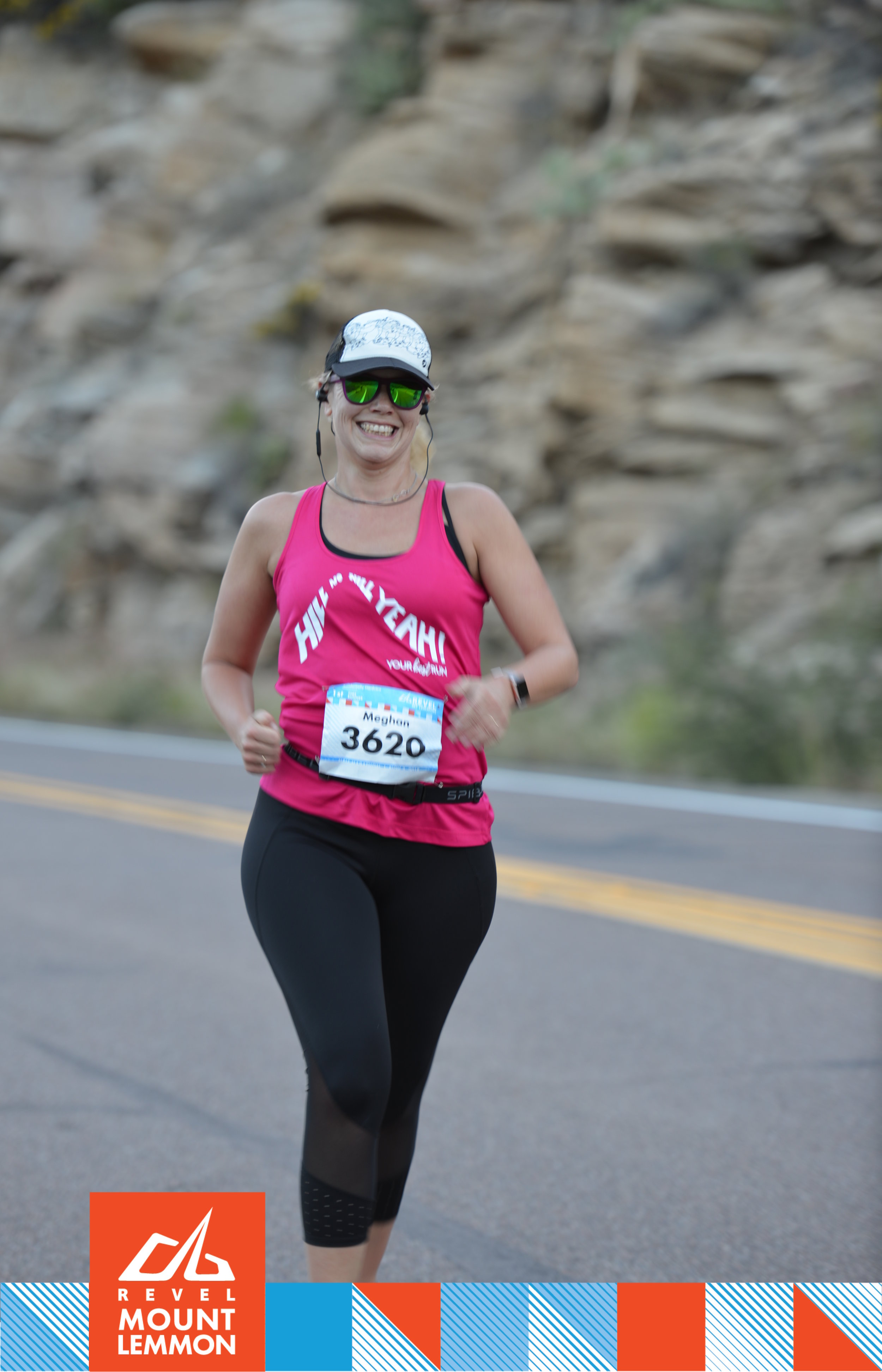 I know what it's like to miss a goal by 5 seconds or stress about how to fit every workout in.
I've run four marathons, but my last PR was a complete surprise. (The time I bonked, not so much.)
I started Your Best Run because I couldn't find a coach like me, who wanted to cross finish lines with a smile, get a medal and head straight to the beer tent (do not pass go).
I wanted a coach who would understand that I have a life outside of running, that I'm not always interested in going faster and that I want to run for the rest of my life.
But I couldn't find that coach.
So — inspired by the many female entrepreneurs I work with as a book editor and collaborator, I decided to become the leader I was looking for.
And here I am, looking for runners just like you to join my crew of like-minded ladies (and yes, a few dudes).
I spend a lot of time with dogs.
I have two dogs of my own — Sport and Sasha (objectively the cutest dog in the universe) — and volunteer at Muttville Senior Dog Rescue, which finds forever homes for dogs seven years or older from Bay Area shelters.
I often convince my husband to foster dogs, too. We've hosted everything from a Bichon Frise who had to wear diapers to a Min Pin who ate burritos.
I'm originally from Wisconsin, so I love cheese, can hold my booze (though I try not to drink as much as I used to!), and once had a tractor accident.
I'm obsessed with HGTV and The New York Times Cooking app (so many risottos!).
I love self-improvement and will likely never stop learning.
If you want to know more about me, you should definitely join our Facebook group, sign up for our newsletter, and read the blog.
As an extrovert and professional writer who works from home, I basically spew content. Oh, and I live in San Francisco.
Who can resist one more dog picture?
Not me! This is me, my husband Scott and our foster dog from Muttville (who found her furever home!) Stretchie.
Want to know more?
Join our FREE Facebook group and follow Your Best Run on Instagram!