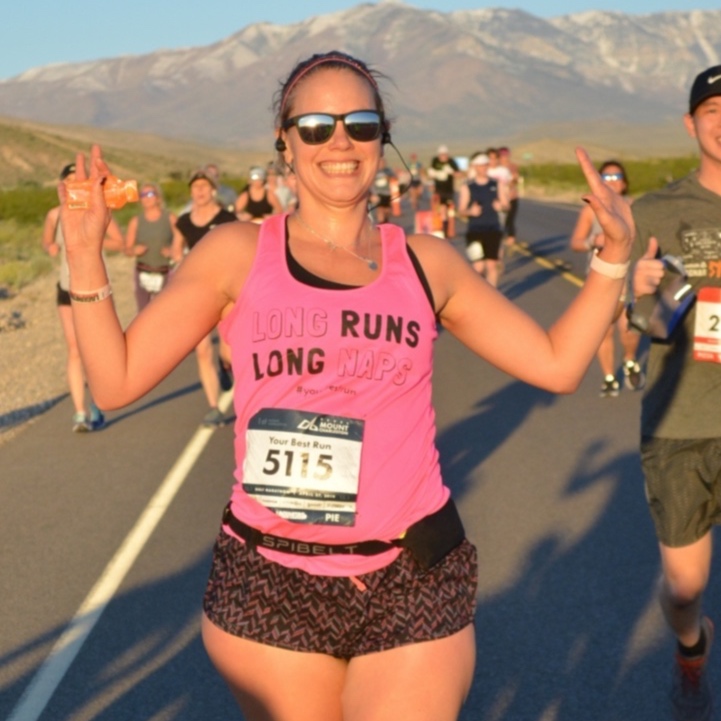 A "slow" "recreational" runner just like you.
I've figured out how to have a life and bust through finish lines like a boss.
If you want to accomplish big goals -
and have f*cking blast - you're in the right place!
More wine and less whine in your inbox (and no spam, ever)
Find what's right for you.
And get amazing f*cking results.
Here's the truth:
Most training plans?
Created by fast dudes.
Which is great for fast dudes.
But not so effective for the rest of us.
In 2018, our runners ran one minute faster per mile in their half marathons.
And didn't have to diet, give up wine and cocktails, or drive themselves crazy to crush new PRs.